We're Here for You
Mandy's Laundry is a family-owned and runs laundromat and laundry service, serving the greater Los Angeles and Ventura County areas. We offer Self-Service at our 4500 sq ft location in Van Nuys, CA, Drop-Off Services, and Pick-Up & Delivery Services. We also offer commercial laundry services for restaurants, medical facilities, hotels, and more.
Everyone has laundry, but not everyone has the time for it. So, we're here to help take the load off. We pride ourselves on providing responsive customer service, the highest quality laundry service while remaining affordable for all, and being the ONLY laundromat and laundry service in California that uses the energy and water-saving [LUXUV-C Light LaundrySystem].
The LUX UV-C Light Laundry System supercharges the incoming water, offering cleaning power 500x more potent than hot water and bleach for optimum stain-fighting and sanitation levels. It is EPA registered to kill emerging pathogens, and USDA certified organic unlike any other system, including ozone systems. 
Here are some benefits you will get when you visit Mandy's Laundry or use our free pick-up delivery service:
All washers are automatically disinfected and sterilized after each wash, removing algae, bacteria, and mold.
Both whites and colors come out brighter, and clothes softer.
When you use our free pick-up or drop-off service, we separate ALL your laundry—whites, lights, darks, delicates, cotton, and heavies.
See a 10% reduction in drying time.
Best of all, your fabric will last up to 20% longer.
Most importantly, Mandy's is a safe space for you and your family.  
The LUX UV-C Light Laundry System used at Mandy's can also safely kill 99.999% of bacteria and viruses, including SARS-CoV-2 (the virus causing COVID-19), superbug bacteria, and viruses such as MARSA, CDIFF, E. Coli, Staphylococcus, H1N1, HIV, and many more. 
Simply put, our machines wash better!
Don't waste any more time with your laundry. Schedule your first Drop-Off or Pick-Up with us now, or come by and enjoy our spacious on-site location today!
A Message From Our Founder
Hi, I'm Oscar!
Thanks for checking out Mandy's Laundry. We are a family-owned and run laundromat and laundry service business named after my Goddaughter. We started Mandy's Laundry as a way to build a legacy and serve the community we love.
When we first bought the laundromat, it was pretty rundown. So, we wanted to create a safe, clean, and efficient space for people to do their laundry. Everyone's got laundry, so everyone should have access to high-quality and affordable laundry services. We also know, that laundry is one of those chores that can sometimes be annoying because it takes time to sort the laundry, wash and dry it, and then the most painstaking part…folding it and putting it away! That's why we also wanted to provide a laundry service so that we do laundry, while you do life. It's one less heaping pile on your to-do list you need to worry about when you bring in or ask us to pick up your laundry!
At Mandy's, we take care of you like family. When you call us with questions or issues, I'm the one that picks up the phone. We're here for you, so give us a ring any time!
Thanks again for checking out Mandy's Laundry. We look forward to serving you soon!
~Oscar Vasquez
Founder
Family owned and operated since 2010 Providing quality service to communities we love.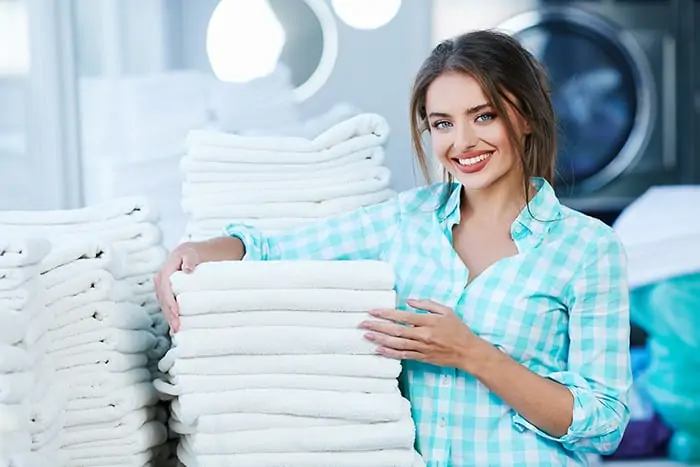 Have Questions? Get In Touch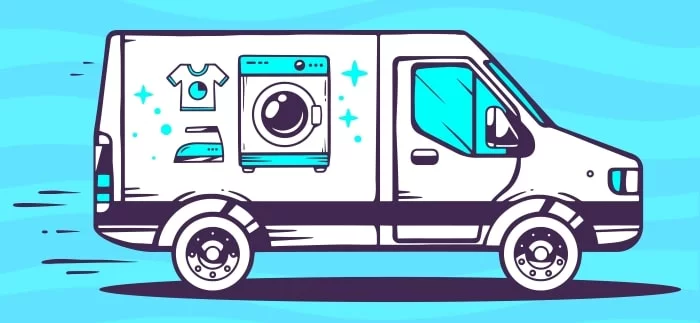 Sign up for weekly or bi-weekly pickup and delivery service and receive a free welcome packet!
Get Started Today! Find A Service Area Near You